Fall Session 2021 September 7th -
December 23rd
Our recreational gymnastics program will not only be FUN for your child, but will assist in developing athletic skills, flexibility, balance, coordination and discipline. Our mission is simple: To have all kids gain Strength, enhance Self-Esteem and achieve Success. This is reached through positive motivation, encouragement, effort and fun! GFTG will bring out the best in your kids "one cartwheel at a time."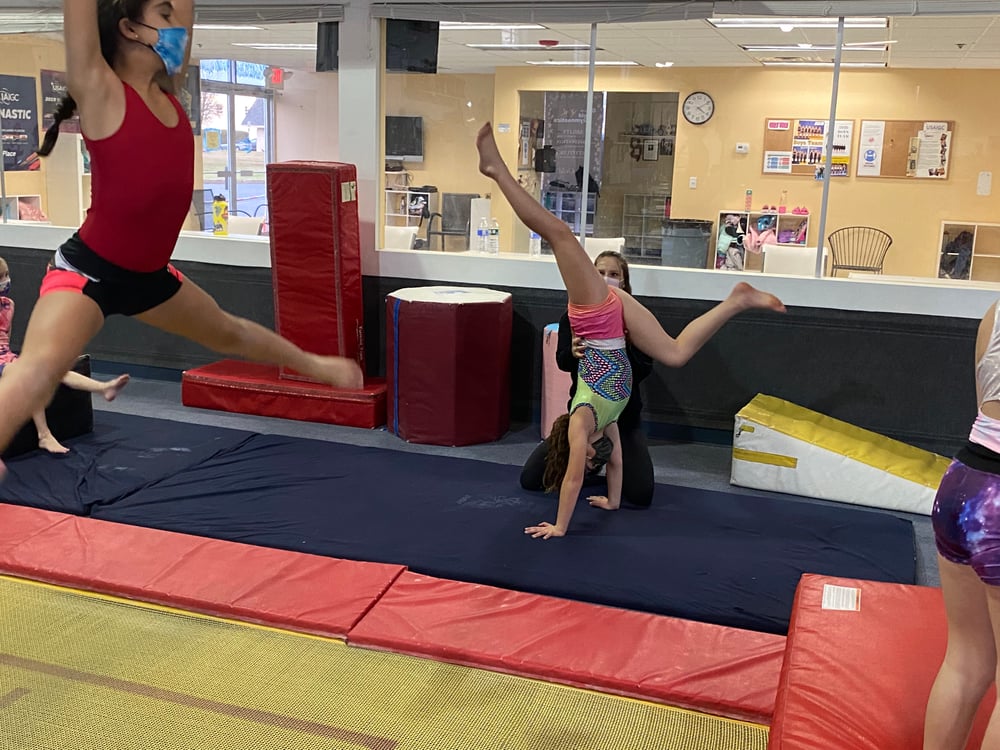 ---
TEACHERS CONVENTION DAY CAMP!
No School, no problem!
Join us for two days packed with fun, gymnastics, obstacle courses, trampoline, games and more!

Thursday, November 4th &
Friday, November 5th

Hours:
Regular Day: 9am-1pm: $85.00 per day
Extended Day: 9am-2pm: $100.00 per day
(5 kids minimum enrollment to run)

Click below to Register Online
and secure your spot.

All Covid Protocols are being followed. Campers are required to wear a mask during all gym activities. All campers must bring their own water bottle, snack and lunch.
10% Sibling Discount



New Covid-19 Guidelines and Protocols
The safety of our members and team members is what's most important at Go For The Gold Gymnastics. Our goal is to gain the physical and mental benefits of gymnastics while maintaining a safe workout environment for your gymnast and our staff. Your gymnast and his/her well being are of utmost importance to GFTG and with a carefully planned approach, we will begin to reopen.
Business Hours
Monday

Tuesday

Wednesday

Thursday

Friday

Saturday

08:30am – 11:00am

,

Appointments only

Sunday